Serving Arroyo Grande, CA
Central Coast Academy of Permanent Makeup
Making Wishes come true, one person at a time.
Learn the procedure of permanent makeup right here on the Central Coast. This is a standard beginner's course. In this artistic field of makeup a good steady hand and an artistic eye will help you soar through this course and achieve a great income and make a lot of women and men happy!  To increase your revenue and add hundreds of dollar to your weekly income...this trade is for you. Remember a Cosmetology license is a full year, and that cost about 10,000-14,000. This course will get you certified to enter this Trendy profession in one week.  Don't be left behind. There isn't a magic wand that makes you skilled and the best....right out of class. Even to this day I have attended over 20 events to improve my skills. So hurry and jump on board, it's in high demand.
Tuition is 3,100.00 financing is available through a third party institution. I prefer cash payments and it must be paid off before class starts or the lump sum due on the day of class. Cash , Check or Venmo payments enjoy a discount of 100.00.
*WHAT IS INCLUDED IN THIS TUITION?*
 Student manual, pigments, machine and kit, accessories for 10 permanent makeup session outside of class. In class you will use my supplies.
*WHAT IS THE DIFFERENCE BETWEEN YOUR CLASS AND OTHER PERMANENTMAKE-UP CLASSES?*
My class is taught one on one. Other classes can teach one on one for usually two days and charge thousands of dollars. Permanent makeup takes more than one week, but teaching institutes have always done it this way. I found it annoying to have to squeeze between people to see what my instructor was demonstrating . In my class you get every angle and I make sure you are retaining your sanitation lessons. There are always mistakes, but once you do one, LOL, you probably won't do it again. I do my best to teach you everything I know. The wealth of knowledge from one person to another will far surpass learning in a crowded class room. Private classes cost thousands of dollars for 1-2 days but now, you get your own instructor for a whole week, plus a extra week for practice at home with sketches, and using your rotary machine before coming into class for more education and manual application! By the way, you can count on me to help you with anything after you complete your course.
At the end of this course you will be well equipped to provide beautiful permanent makeup with confidence and skill.  Learning proper sanitation methods along with theory of anatomy and physiology of the face, you will be able to provide your client with the safest experience.
Please call for class dates and what you will need to get started in this lucrative career. This is a great add-on career to your salon or spa services.
Linda is a Certified Trainer for Permanent Makeup with over 14 years of experience. I am sorry but I do not speak any other language other than English.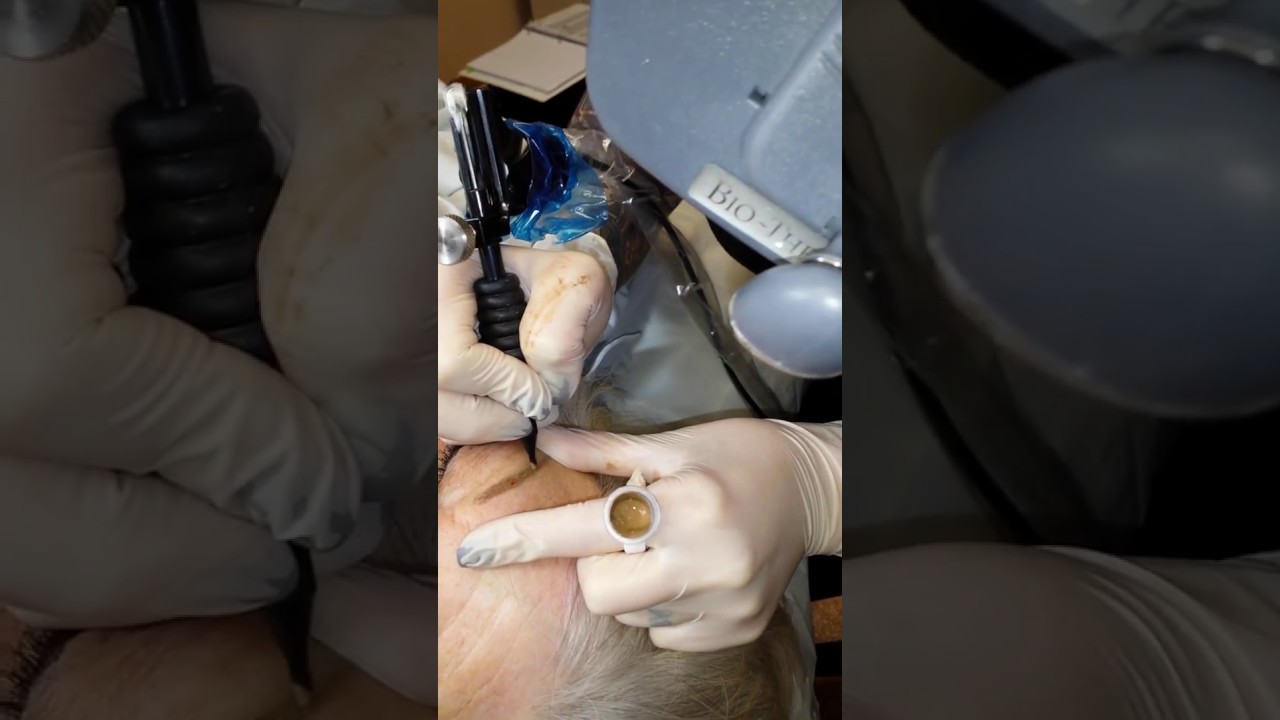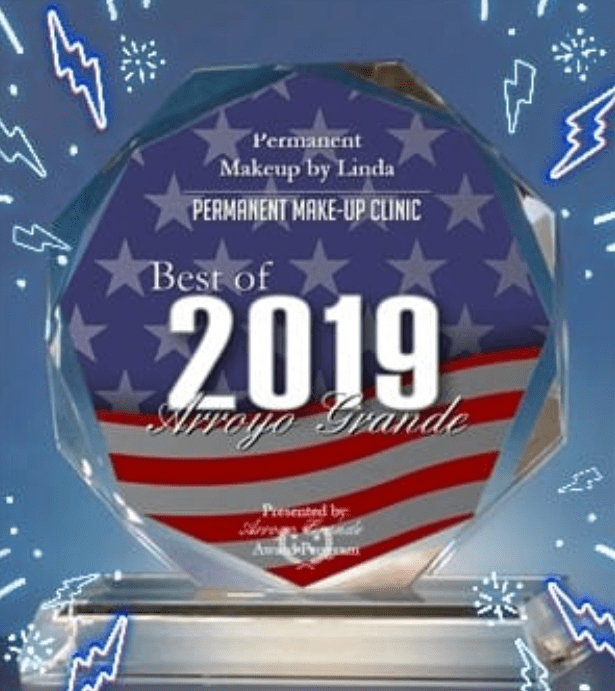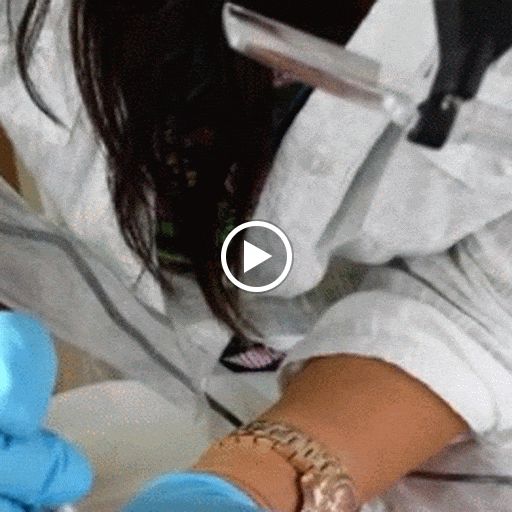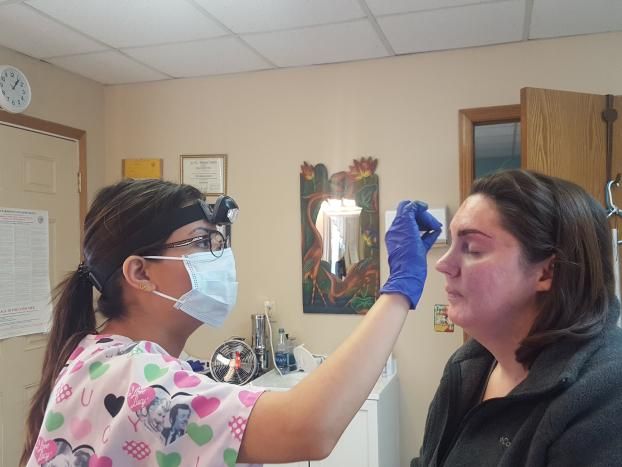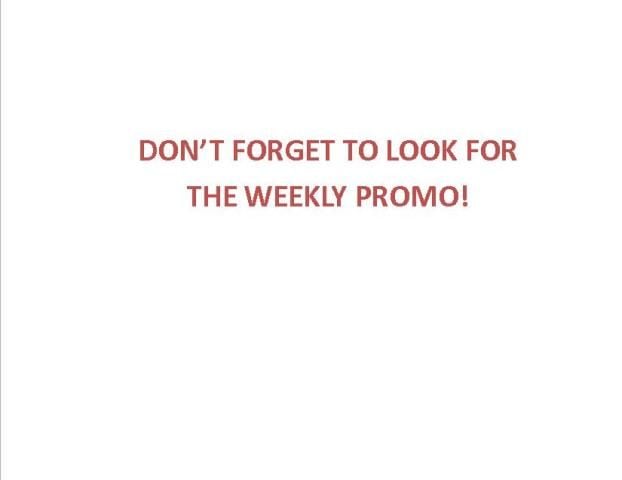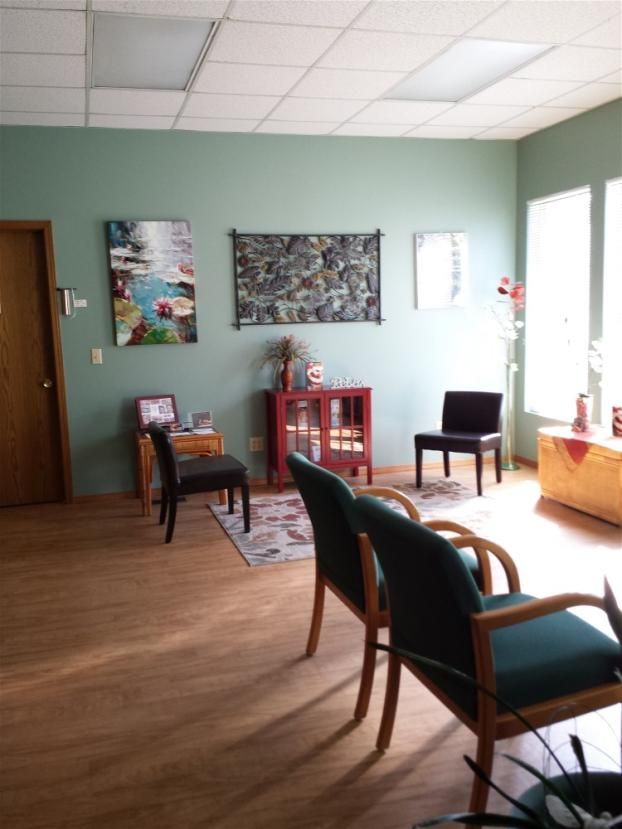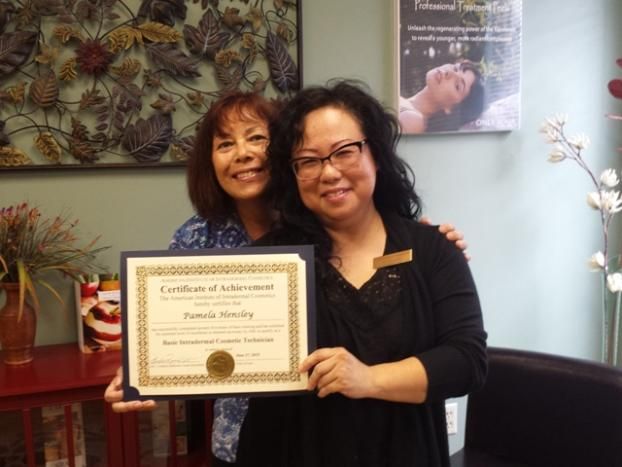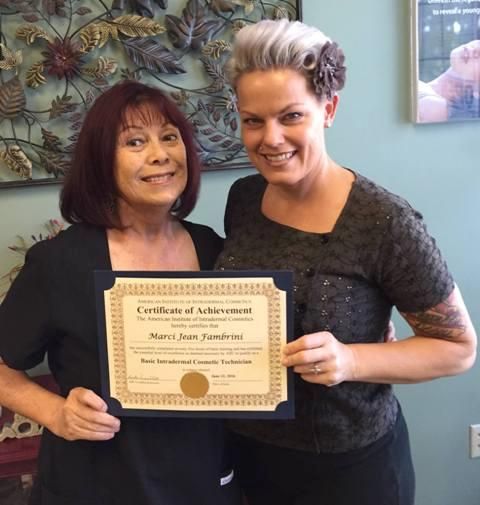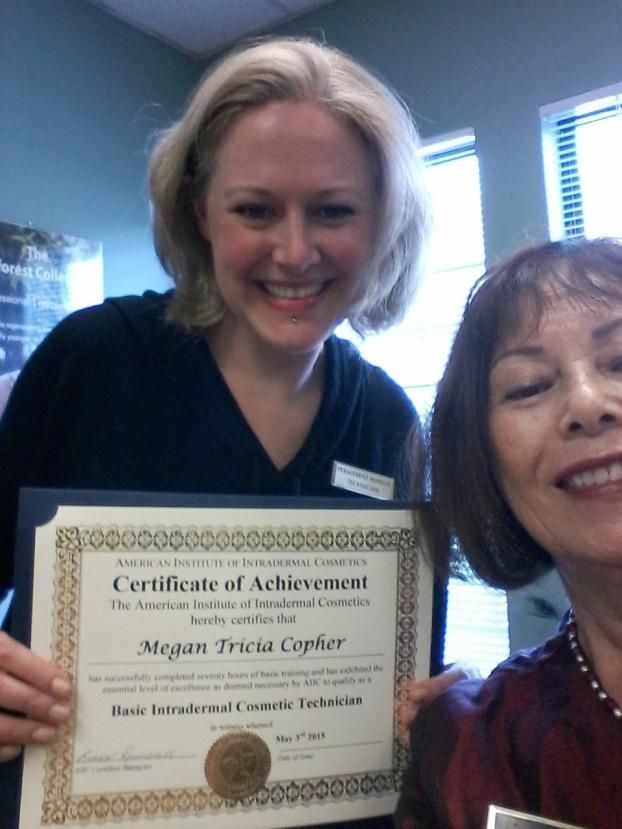 wake each morning there I am, beautiful! I never used to use eyeliner because I'm not the artist Linda is. She has a very nice location and is neat, friendly and very considerate!

Linda gave me better than what I wanted . I've gotten lots of compliments on her work . I would highly recommend her to anyone. Thanks Linda

I decided to go to Linda based on reviews and let me tell you that I am glad I did, For years I have wanted permanent makeup, but was scared of that maybe it would be to painful. I was completely wrong. Linda is a god sent! I got my eyebrows done and lower eyeliner. People say no pain no gain, well let me tell you there was no pain at all and I got exactly what I wanted. I wake up every morning feeling confident and excited that I no longer have to draw my eyebrows on. Linda is worth every penny!!! I have never been so happy. Linda has a great knowledge of permanent makeup and years of experience. My only regret is that I did not do this sooner. If you are thinking about doing permanent makeup but still are afraid, then you are wasting time. There is nothing to be afraid of at all. During the session I felt nothing. Truly it did not hurt at all! I am grateful I found Linda who has the experience to give me permanent makeup, The compliments are constant about my eyebrows. I recommend Linda to anyone who is tired of having to put your makeup on even when you do not want to. To Linda: Thank you for making my day for a lifetime! You are the BEST! Michele Colton

I had a wonderful experience getting my eyebrows permanently tattooed. My eyebrows have always been thin and in my teen years they became almost impossible to see. I admit at first I was nervous. Getting my eyebrows tattooed meant I would be stuck with them for the rest of my life . It was so worth the risk. Linda was very calm and professional. She truly wanted my eyebrows to look their best. I am so pleased with the way they turned out.

Hi, I called Linda's salon and she answered her phone. She was friendly, professional, and her fees are competitive. She only requires a $50 deposit. She called herself to confirm the appointment the day before. I was running a little late because I couldn't find my car keys! so, I called her. She answered her phone and was nice about it. She did not make me reschedule, we just fit in what we could until her next appointment showed up. We did the first procedure, and I am so happy with my new eyebrows! I went to the Opera in Shell Beach at the Dolphin Bay Inn a couple days later, and a gentleman walked up to me and said, "Has anyone told you you look like the actress on Law & Order?" Ha! That was probably the new eyebrows! They were professionally shaped and look great! Thank you, Linda. I would recommend you in a heart beat! I can't wait until my follow up appointment with you.

Linda is by far the best in her field. She has done my eyebrows where their were none, and brought my self-confidence back. I would refer everyone to her for permanent makeup

Linda is amazing and does some of the best work I have ever seen, and with very competitive pricing! I have had permanent makeup twice before (12 years ago and 10 years ago) and this is by far much better then what I originally had done. In fact, she is having to correct the work from 10 years ago, and now my makeup is looking much more natural and realistic. Linda is the BEST and I highly recommend her to anyone looking for brows, eyeliner or lips!!!!

Linda is awesome! Very attentive to your concerns and needs. Very easy to talk to. I wish I could keep going to her but I'm moving out of the area. Anyone who's new to her, will absolutely ❤️ Her!!! I highly recommend her.

The best facials I have ever had. I have been seeing Linda for over a year and will continue. Everywhere I go I get complements on my skin. I am 65. People tell me I look 50 to 55. My skin glows with all her wonderful skin products. Looking forward to eyeliner next!

Had my eyebrows done with permanent makeup and was more than satisfied with the results. Linda spend time during a consultation visit to plan the color and exact shape of my eyebrows. The job she did was great and my entire face looks better now with some color on my eyebrows. Also went back and had permanent makeup done on my upper and lower eye lids. Yes, this is painful but it is certainly nice to get up in the morning and go out looking good with no extra makeup. Will now have my eyelashes tinted on a regular basis and I will be all set. Linda is trustworthy, caring and takes all the time necessary and follows up to see how your are doing several days letter. A real pro.

Fabulous experience with Linda - I haven't had permanent makeup before, have wanted eyebrows for decades, and felt so comfortable after the consultation with Linda, I was more excited than scared when booking the appointment. What's suprized me the most is how this "permanent" process didn't hurt, really it didn't, and Linda's expertise, her explanations and details, professional manner, all put me into a very comfortable place. I love my eyebrows, what took me so long!!

I have very little eyebrows and was tired of drawing them in so went to Linda for help. She listened to my concerns and what I wanted in terms of shape, color and longevity. I got exactly what I wanted and love my new eyebrows. Linda is very knowledgeable, personable and really listens to you. She is definitely an artist and I would highly recommend her! Thank you Linda.

I had upper and lower permanent liner by Linda. I am extremely happy with the results. I will be returning for microblading. Linda is the best

I have had my brows done a few other times in other cities I've lived in. Linda is by far the most professional, knowledgeable, gentle and patient. She explains everything she is doing, takes her time and makes sure you are comfortable. I've been getting so many compliments-not on my brows-but on my appearance. People don't realize what the change is-it's that the newly shaped and colored brows add dimension and enhancement to my facial expression. I have already recommended Linda to my friends!

I had no idea what I was about to do when I had my eyebrows reshaped. But I have received so many compliments and see the amazing difference. My eyes pop out! Linda is so gentle, professional and knowledgeable. Then I had skin resurfacing done. There were areas on my face that I thought would never diminish. My skin looks healthier and definitely smoother. I am really happy with the results. I highly recommend Linda to all my friends.

I just got home from followup visit on new eyebrows that were done about 6 weeks ago. Linda said they were too ash so she redid the color at no charge to me. I was thrilled with the results. I have been thinking about doing the eyebrows for years & at 81 I said it is now or never. Super glad I did.

Linda did my combo brows and I could not be happier! She is truly a PERFECTIONIST and incredibly meticulous and will take as long as is needed to get your brows PERFECT! In addition I have been going to Linda for micro needling to improve my skin texture from years of acne. Linda always throws in a peel for maximum results! It is important to her to get great results for her clients. I would highly recommend her for any of your permanent make-ups needs as well as the micro needling. I just completed my third treatment today :)

I am 57 years old and first had Linda do semi permanent make up on my eyebrows last year. I was very nervous about it, but a friend had gone to her and had a very good experience. Wow! My eyebrows turned out better than I ever could have expected. I had very thin eyebrows before and now I have beautifully full eyebrows 24/7. This year I came back to have her do semi permanent eye liner. This was a really big step for me, being that it is so close to my eyes. I would never have done this, except for my experience and trust in Linda. She is so careful, she takes her time and is meticulous with her procedures. It is a bit more uncomfortable than the eyebrows, but is so worth it., Having my eyes pop 24/7 without doing a thing is so wonderful. Now that that I am retired, I just don't get up, get dressed and do my make up anymore, so having defined features all the time is AMAZING. I wish I had done this years ago. I am going for the lips next! THANK YOU SO MUCH LINDA!

My two experiences have been comforting. Linda has unlimited knowledge. And humble. You can trust her. It can be anxious getting permanent work. But no worries with her. Great deals. She is a instructor and won first place in the slo area last year 2018. Ty Linda

Linda was handed a challenge when i walked into her salon. I needed a touch up on my eyebrows that was done 5 years ago. Linda was able to straighten and color to perfection. They are beautiful and i get many compliments from my girl friends! Now i am getting eyelashes. I recommend Linda for her expertise, her friendly nature and her very clean salon

I went to Linda afew years ago to have my old faded eyebrows redone. I liked her right off as she was warm and welcoming. She took time to look at my face and old eyebrows and drew in what new ones could look like. I was happy with the look. She did a wonderful job not only on my eyebrows, but I also had her redo my eyeliner. Later when I had an appointment for my touch up I wasn't able to keep the appointment because my husband was very ill. It wasn't until a year later I was able to return to see her. Linda was so understanding and finished touching up my eyebrows and I couldn't be happier. I highly recommended Linda. She is a very nice person and very professional with her work of permanent make up.

Wanting new brows forever yet not knowing what Linda and her knowledge helped me decide what was best for my facial shape and color for my skin tone. Linda is very professional, gentle and clean in all of her procedures. Because of Linda I have happy brows customized just for me. Our next step is eyeliner. Can't wait. If your insure yet want to change to permanent make up Linda is your gal 100%.

Linda has done my brows, liner and lips. I am thoroughly satisfied with her precise skills. The application of permanent makeup can be painful to some, but Linda is gentle, kind and caring. She takes time to provide the best possible look for her clients. I am a grateful and happy client!

Linda did a great job on me. I really like my eyebrows. She very knowledgeable, easy to talk to and very friendly.

I had my eyebrows (ombre brow) done by Linda in January and I'm so happy with them. It is so nice to wake up with great looking brows! I would highly recommend her. She is very professional and personable.

I called Linda after my 2nd appointment to say how much I loved having a face that defined me! My eyebrows were done following my natural lines, with minor adjustments for my (everybody's, actually) unevenness. Linda helped give my face expression and color. I was monochrome. I am so happy with her dedicated work and many years of experience that add to her professional recommendations and trust. I am lookingforward to another uplifting procedure in the coming months It has given me a higher energy, self awareness and a happy glow within myself.

Recently I had my brows redone by Linda. My first impression in her office for my evaluation was how comfortable she made me feel. She also was interested in what I wanted. The several procedures we had together went well, & I was 95% pain free. I was completely satisfied with the end results. I'm now considering further work with her. I would highly recommend her. She is extremely knowledgeable & has an artistic sense she incorporates into her work.

I received a gift from my daughter to have Linda do my eyebrows because I was impressed with her results (and my daughter is an angel 😇). Linda is very professional and knowledgeable in her craft. I had my eyebrows tattooed and feel like My whole face was lifted. (I am 60 years old). She was very kind and took the time to give me the best shape and color for my face age and hair color. She was very cognizant of any pain I may be experiencing (very minimal - like someone plucking my eyebrows). The permanent makeup now gives me a guide to keeping the shape when plucking new hair growth. Highly recommend Linda!

Just got my brows and eyeliner done and they look great! Linda is very professional, articulate and a real artist. This is my third time over the years to have these procedures done. Some in the area claim to be the best, but not so, Linda is the best in my book! Will always return to her !

- Shirley T. T. 12/1/2017

I am so, so happy with my microbladed eyebrows and the lash line eyeliner! I've already done all 3 microblade brow appointments and just completed the first (of 2) rounds of the lash line appointment, and it is soooooo nice not having to do as much makeup (if at all) in the mornings before work! Linda is a pro at picking the right colors for your skin tone. I'm not gonna lie, though, the procedure itself is not for sissies. She does apply topical anesthetic prior to the procedures, but some parts of my eyes and brows just refused to get numb, so I just found my "happy place" in my mind and reminded myself that it'll all be worth it in the end. And it was! My family loves my results so much that my mom is going in next month to get her eyebrows microbladed. Now I tell everyone I talk to about this to just bite the bullet and do it, cuz you will end up wondering why you wasted so much time by not getting it done sooner.

Had my eye liner done by Linda today, and was a little weary of what to expect. Linda explained every step of the way, and always asked if I was having any discomfort. I was very happy with the results and that I had very little discomfort. I wish I would have had my permanent makeup done many years ago. I would recommend her to anyone that was thinking about having permanent makeup done. She takes pride in her work, and wants her clients to be very happy with the outcome.

I thought about doing permanent eyebrows for years. When I asked my hairdresser if she knew of a reputable person, she had me speak to a co-worker who had been to Linda for eyebrow, eyelid and lips over the past year. I bit the bullet, went for a consult, and signed up! My 80-year old girlfriend say my eyebrows and decided she would (finally) get hers done. Linda is an artist and takes great pride in her work and attention to detail...Thank-you, Linda.

I am so pleased with my eyebrows and eyeliner. They exceed my expectations. I was very apprehensive about getting my eyeliner done, because of a bad experience my mother had with a different person. I am so pleased and I recommend Linda to any and all of my friends.

I cannot even express in words how happy I am with my permanent eyeliner, and with Linda expertise. I was so nervous to get permanent eyeliner done, because there are so many horror stories with this procedure. However, it turned out PERFECT-- better than I ever imagined. Linda got exactly the right color for me, and really made my eyes stand out naturally. She's the best!

I first met Linda at a weekend fun event, and she saw that my eyebrows that had been done elsewhere were badly needed of improvement, the color & shape were not right. On my first visit, she first re-shaped by brow with pencil to show me what corrections she was going to make, and then explained every step of the procedure that she was doing. My first experience was pretty much pain free and as the eyebrows healed the shape and color were much better. I would highly recommend her to anyone for permanent makeup, she does excellent work.

Linda is a very Kind and Caring Professional Person. I had my eye brows done and am so happy with results. She explained the process in detail and made me feel at ease. I would highly recommend her for your permanent make up needs.

I have been thinking about microblading my brows for quite some time I'm so happy i finally did it! My only regret is that I didn't do it sooner! Wow what a huge difference it makes. Linda is such a professional and really knows her stuff. She spends so much time getting to know you and what your expectations are. She wants you to love the finished product and you will. You get three visits for your investment. My brows looked perfect to me after one but she sees the tiniest stroke or whatever you may need shes just amazing. I'm a customer for life!!! I know people who have had them done at other places in other cities and they are shocked at the level of service offered by linda i highly recommend permanent makeup by Linda!!

Linda did a great job on my lips, permanent eye liner for upper and lower lids and micro blade brows. She is professional and personable and made my experience stress free. She takes great care in achieving perfection in her work. I highly recommend her and especially for someone like me who is allergic to eye liner and make up. Just love just putting on sun screen and lip gloss in the morning then going out the door looking my best. I highly recommend Linda.

I had very white, sparse eyebrows and was tired of applying eyeliner that smudges, so I had permanent eyebrows and eyeliner applied by Linda. She is so skilled, and so professional and I couldn't be happier with my results! I wish I had done this years ago. Linda is such an artist: she spends time to get the shape, size and color perfect. She is very careful to make the process as painless as possible and clearly communicates exactly what is happening and what to expect. I highly recommend Linda and her services!

My aging skin had begun to look thinner, paler, and translucent until I joined Linda's facial club for monthly treatments. An hour well spent in calm, serene surroundings provided healthier tissue and a refined texture. Linda truly cares for her customers and provides personable, individualized service.

My aging skin had begun to look thinner, paler, and translucent until I joined Linda's facial club for monthly treatments. An hour well spent in calm, serene surroundings provided healthier tissue and a refined texture. Linda truly cares for her customers and provides personable, individualized service.